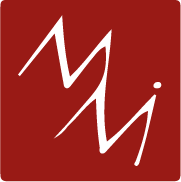 Artisans of jewellery, since forever

---
We have been craftsmen for forty years and still today we have the same passion for our work and the creativity needed to create unique and unmistakeable jewellery.
Maurizio Mori is now synonymous with high class costume jewellery, and thanks to a long-standing apprenticeship in a historical Florentine jewellery workshop, started at the beginning of the 1980s and lasting fourteen years, Maurizio was able to learn all the secrets of the profession and make them his own, learning on site just like the authentic craft tradition in this city.
Our jewellery workshop is located in the heart of Florence: in 1997 we inaugurated our business, between Ponte Vecchio and Palazzo Pitti, and the beauty that surrounds us and the air we breathe every day are a source of inspiration day in day out. This district is our home, where everything started and where we feel a deep sense of belonging. Our story would never have been the same anywhere else.